Historic monuments, ancient and Gothic churches, art galleries, and museums, the cultural city of Rome not only attracts historians and photographers but travelers of all kinds. If you are an enthusiast backpacker or solo traveler planning a memorable trip to Rome, without spending all your savings on expensive hotels in Rome, then this list of best hostels in Rome will certainly inspire you to pack your bags right away. From budget to luxurious, these well-furnished decent hostels also let you experience the true culture of the city. 
1. M&J Hostel, Via Solferino, 9 – Enjoy all facilities on a shoestring budget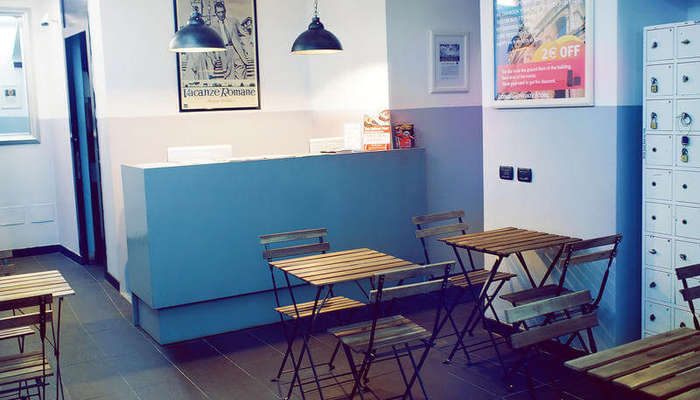 For those looking for contemporary facilities like free breakfast, safety locker, travel desk and cab rentals, at a pocket friendly rate, M&J Hostel is the ideal place to book. Set gracefully at a central location; M&J Hostel is the most popular budget hostel in Rome. Over and above all the facilities and services, that M&J offers, the in-house bar called 'Living Room' and restaurant are surely the show stealers.
Starting tariff: INR 710/night
Website | Reviews
2. Orsa Maggiore, Via di S. Francesco di Sales, 1a – A hostel of its kind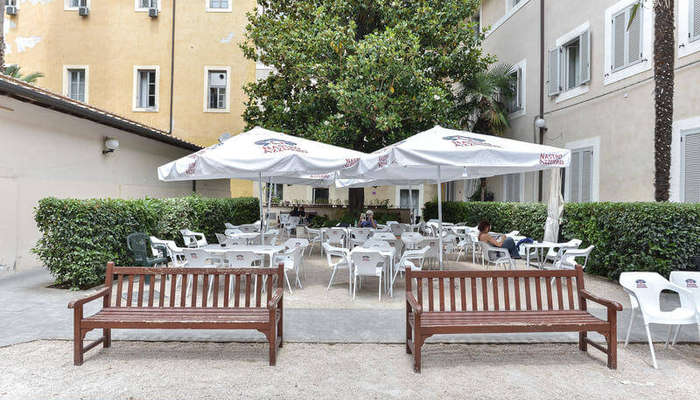 Orsa Maggiore is the best budget hostels in Rome, exclusive for female travellers and female staff. From dorms to private rooms, the accommodation offered at this hostel is neat, clean and loaded with contemporary facilities like hot water, coffee maker, library and tourist information desk. Though breakfast is not a part of the package, there is a small kitchen, where one can easily cook a quick meal. This all-woman hostel is located in a buzzing locality, from where places like Campo dei Fiori, Synagogue, Piazza Navona, Botanical Gardens and Gianicolo Hill are at a walking distance.
Starting tariff: INR 868/night
Website | Reviews
3. Legends, Via Gaeta, 64 – For super-cool travellers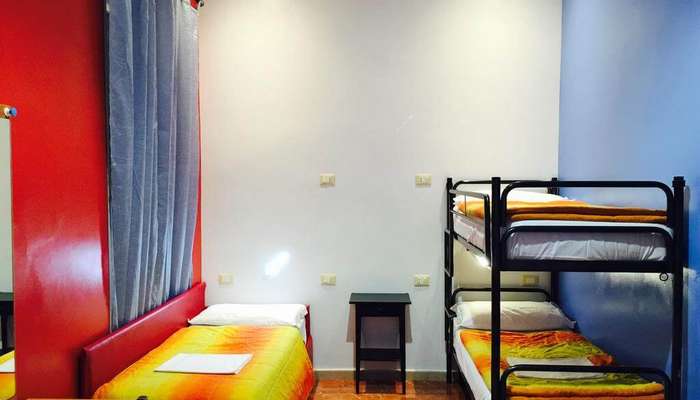 Legends offers budget rooms; both private and shared, free WIFI, kitchen utensils, free breakfast and multi-lingual staff. The rooms are expansive and furnished with wardrobe and locker facilities. There are some dorms for only female travellers. It is probably one of the super cool and trendiest hostels in Rome.
Starting tariff: INR 1018/night
Website | Reviews
4. Hostel Mosaic, Via Cernaia, 39/B – Where warm hospitality is priority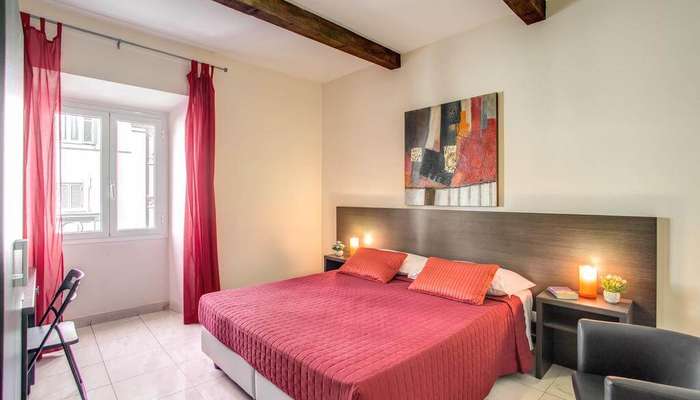 For a cozy and comfy stay or a quick stop over, nothing beats Hostel Mosaic in Rome. Located in the buzzing areas near Termini station and Piazza della Republica, this is one among the best budget hostels in Rome. The variety of rooms, ranging from dorm to private ones are equipped with comfortable bunk beds, wardrobe, tea and coffee maker and small fridge. Besides, the 24 hours reception and travel desk, offer customised Rome city tour plans for every guest, on prior request.
Starting tariff: INR 1024/night
Website | Reviews
5. Hostel Alessandro Downtown, Via Carlo Cattaneo, 23 – For a buzzing stay in Rome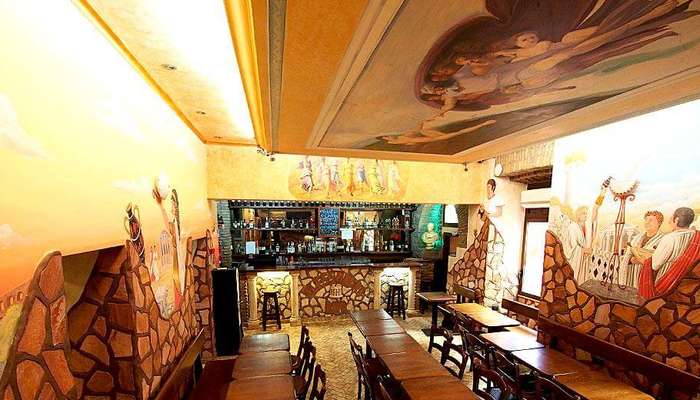 Among the best hostels in Rome, Alessandro Downtown Hostel offers spacious rooms, decent staff, spacious living rooms, PCs in computer rooms, free W-Fi and 24 hours security. The hostel offers free breakfast to every guest, on the first day of the stay. But more than everything, the varied evening activities like chat sessions, Sangria night and party are surely the highlights of Hostel Alessandro Downtown.
Starting tariff: INR 1034/night
Website | Reviews
6. Român Holidays Hostel, Via Volturno, 27 -The pocket-friendly destination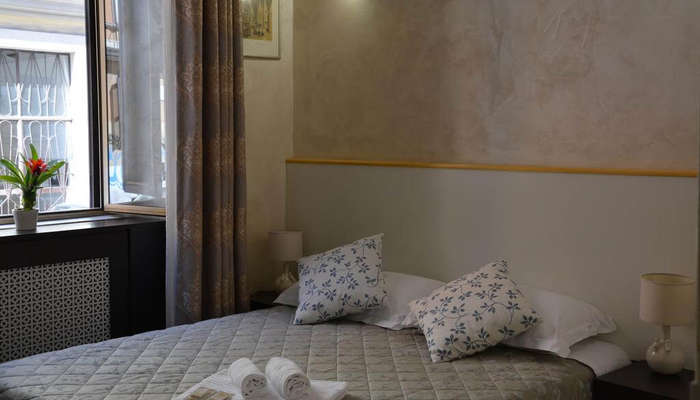 Located near Termini Station, Roman Holidays is among the popular hostels in Rome. They offer round the clock services and facilities like decent rooms, fully stocked kitchen, WIFI, Play Station and library. The in-house sumptuous breakfast of Italian croissant, coffee, tea and milk, served every morning is surely a delight for people staying here. The location of the hostel, close to important landmarks of the city like Colosseum and Trevi Fountain, have made it one of the most desired stay options in Rome.
Starting tariff: INR 1066/night
Website | Reviews
7. Freedom Traveller, Via Gaeta, 23 – Happy hours for happy travellers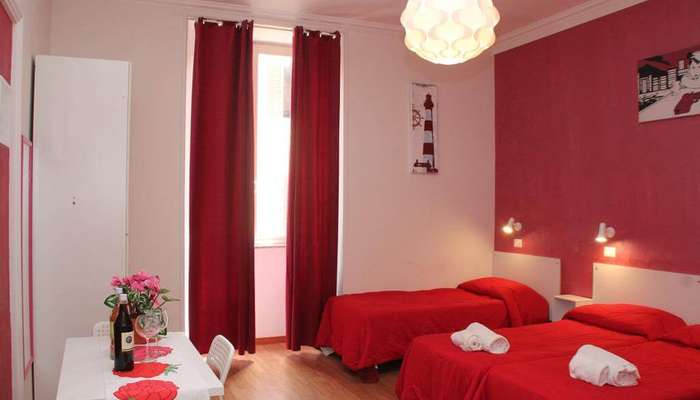 Among the best hostels in Rome, Freedom Traveller is a haven for backpackers and solo travellers. Established in 1998, their facilities include tea and coffee makers, free WIFI, book exchange and private bathrooms. But, what takes it to the top, is its 'happy hour', every evening. Every day from 7 to 9 in the evening, the hostel offers free wine and snacks to all its guests. Sounds unbelievable? But its true!
Starting tariff: INR 1089/night
Website | Reviews
8. Hostel 7 Hills, Av. Alm. Reis 66 – A backpacker's delight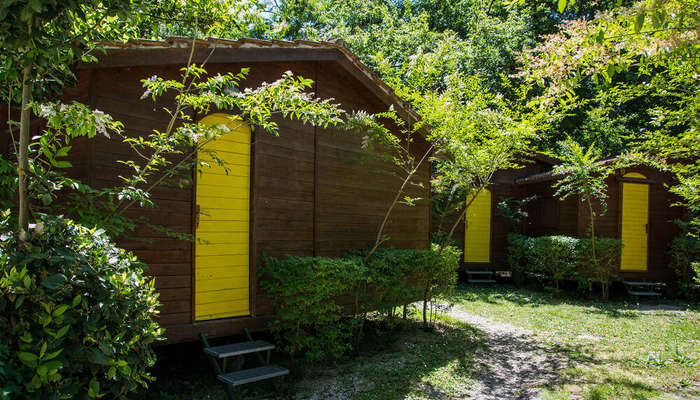 Hostel 7 Hills offers non-smoking dorms with cozy bunk beds, neat linens, individual lockers, lounge areas and a small kitchen. The super cool décor and helpful staff will surely make you feel comfortable and relaxed. Among the topmost hostels in Rome for backpackers, Hostel 7 Hills is the hot favourite for most folks with shoestring budget.
Starting tariff: INR 1142/night
Website | Reviews
9. Hostel Beauty, Via Napoleone III, 35 – For some cherished memories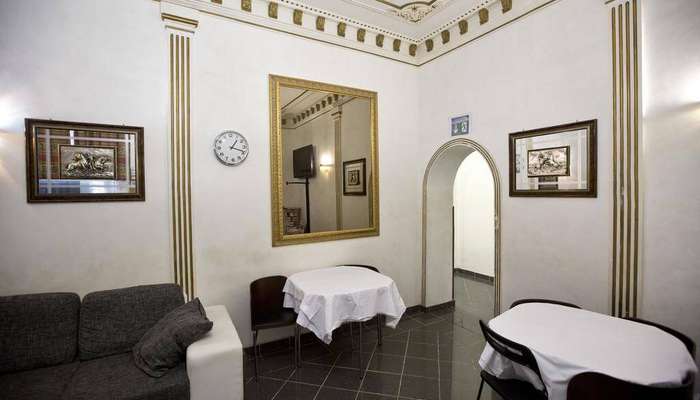 Hostel Beauty offers a decent stay in Rome, at amazingly reasonable rates. Located close to Termini station and bus stop, this hostel's services include neat and clean dorms, spacious living rooms with TV, library and internet, information rack, a kitchenette, and daily maid services. The friendly and English-speaking staff, assure you a pleasant stay in Rome.
Starting tariff: INR 1184/night
Website | Reviews
10. Palladini Hostel, Via Carlo Cattaneo 23 – A heaven for backpackers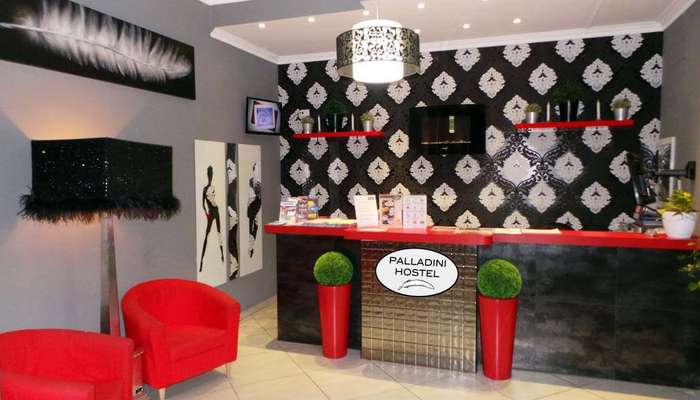 Palladini is one of the most popular Roman hostels and boasts of all major facilities and services, required for a decent stay in Rome. From multi-lingual staff, round the clock security, women-only dorm to buffet breakfast on request and spacious luggage storage; Palladini Hostel offers everything for a memorable stay. Moreover, the hostel staff also acts as guides for city tours and shopping trails and facilitates in special activities like Colosseum pub crawl.
Average tariff: INR 5,500/night
Website | Reviews
11. New Generation Hostel Santa Maria Maggiore, Via dei Quattro Cantoni, 35 – Comfy, cozy yet wallet-friendly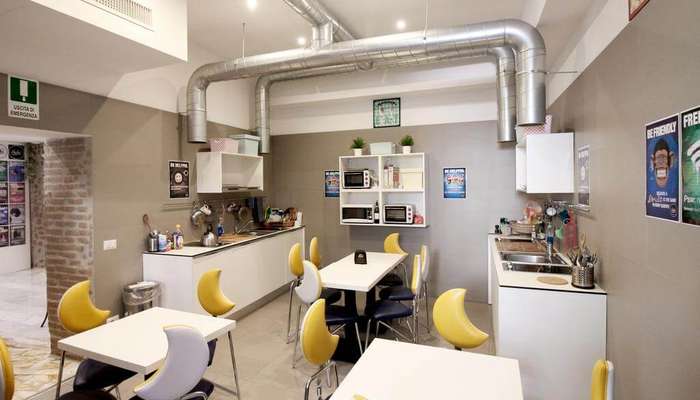 Easy on pocket, New Generation Hostel Santa Maria Maggiore is another name in the group of buzzing hostels in Rome. Their in-house garden, bar cum restaurant and well-appointed kitchen are perfect for a relaxing and blissful stay in Rome. The lounge is well-ventilated and offers best opportunity to mingle with fellow travellers.
Average tariff: INR 6,000/night
Website | Reviews
12. Colours, Via Boezio, 31 – Loaded with convenient amenities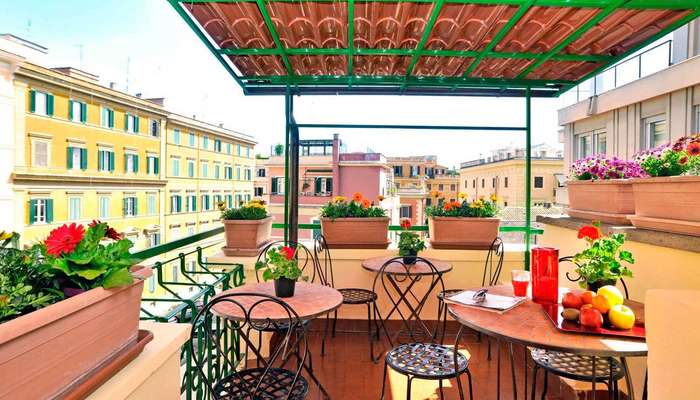 One of the best Rome hostels, Colours, is best suited to solo travellers and backpackers. The accommodation here ranges from private rooms to dorms and homely ambience and round the clock services are elements of charm of this hostel. Besides regular facilities like free parking and babysitting services, Colours offer shuttle bus services to nearest metro stations and bus stops.
Starting tariff: INR 2910/night
Website | Reviews
13. Roma Carina, Via Nino Bixio, 74 – Trendy and classy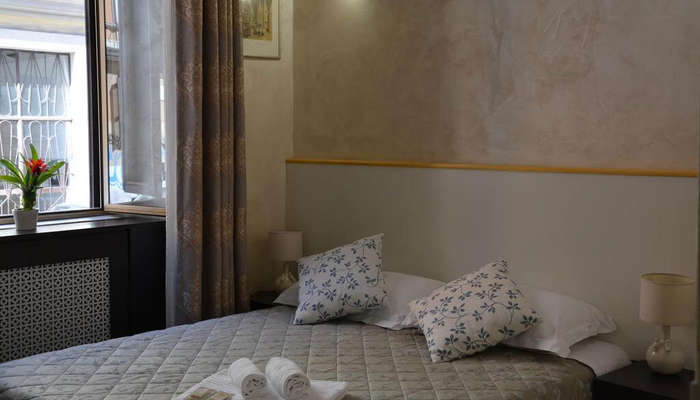 For those looking for a leisure stay in Rome, book at Roma Carina. Known for its central location, Roma Carina offers 14 spacious dorms and facilities like modern kitchen and warm hospitality, make it one of the best budget hostels in Rome. Located in the heart of the city, monuments like Porta Maggiore and Scala Sancta are just at stone-throw distance.
Average tariff: INR 6,500/night
Reviews
14. The Bricks, Via dei Laterizi, 16 – For an enchanting holiday experience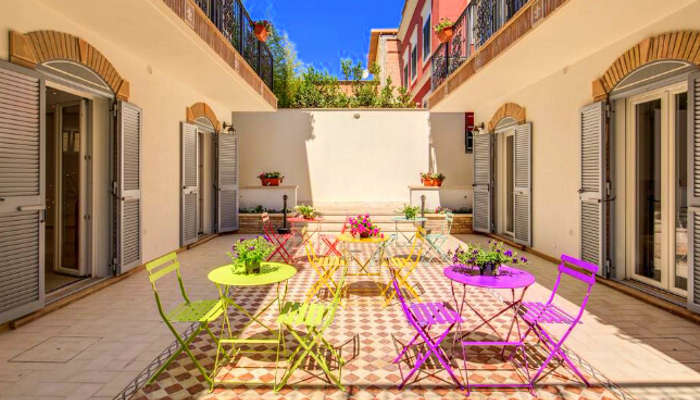 Featuring 24 guestrooms, roof top garden, picnic area, free WIFI and parking, concierge and baby-sitting services, The Bricks is a cozy hostel in Rome, that offers a comfortable and blissful stay. The living room is spacious and ideal for chit chat and meeting like-minded travellers. Though there is a small in-house kitchen, the hostel is surrounded by many restaurants and eateries, from where you can always order in.
Average tariff: INR 7,000/night
Website | Reviews
15. Brunelleschi Luxury Hostel, Borgo S. Angelo, 19- This place will greet you with a refreshing 'welcome drink'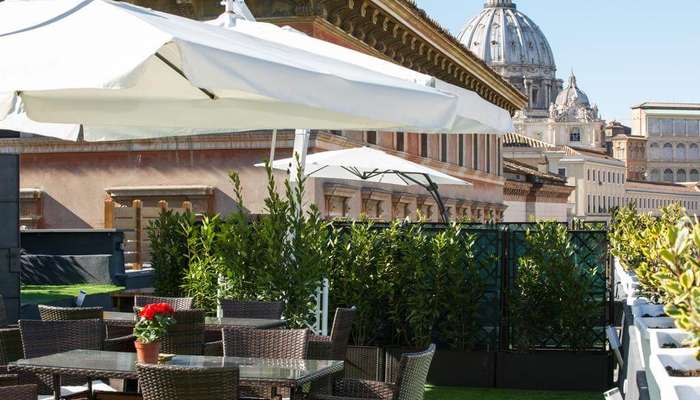 Assuring a luxury and absolutely relaxing stay like no other hostels in Rome, Brunelleschi Luxury Hostel is one of the ideal places for a lavish vacation. Well-appointed rooms and well-stocked kitchen with microwave hot plate, dishwasher and ice machine, library and dedicated relaxing area, make it not only the best hostels in Rome, but also the finest. There is a gym and spa room to pamper and rejuvenate the mind and body, while the manicured terrace, overlooking the Basilica of S. Pietro, is surely an additional bonus.
Average tariff: INR 9,000
Website | Reviews
Want to explore Italy this year? Let us help you create your Italy tour package for that dream vacation in Europe's most beautiful and colorful country.